River Safari
* Amazon River Quest Boat Ride closed from 9th to 23rd Oct 2016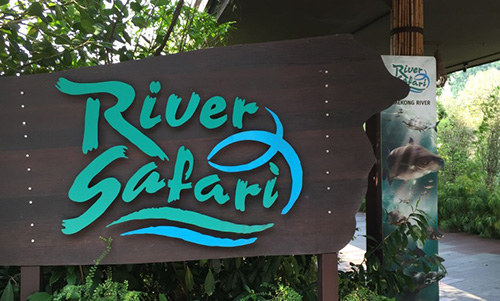 First Bus: 9.30am

Last Bus: 5.00pm

Price
1 Admission to River Safari
With 2-way transfer
Adult: S$44
Child: S$31
Overview
River Safari, a $160-million newest attraction features state-of-the-art exhibit design, Southeast Asia's largest panda exhibit as well as the world's largest freshwater aquarium. Amidst venturing from iconic rivers to rivers, visit Kai Kai and Jia Jia in the Giant Panda Forest, check out the adorable monkeys at Squirrel Monkey Forest and wander into the Amazon Flooded Forest to witness an amazing underwater habitat for creatures such as the arapaima and the giant river otter. Join us now to embark on the most exciting river journey of your life!
Location: Singapore
Address: 80 Mandai Lake Road
Operating Hours: 10.00 am – 7.00 pm daily
Duration: Free and Easy; guests can leave when ready
Highlights
Hourly transfer between Suntec City and River Safari (2-way).
Admission ticket to River Safari.
Giant Panda Forest – Step into the largest panda exhibit in Southeast Asia to meet the famous Giant Pandas Kai Kai and Jia Jia in their beautiful forest sanctuary and catch them in action!
What to Expect
1 Admission to River Safari, Asia's first and only river-themed wildlife park.