Night Safari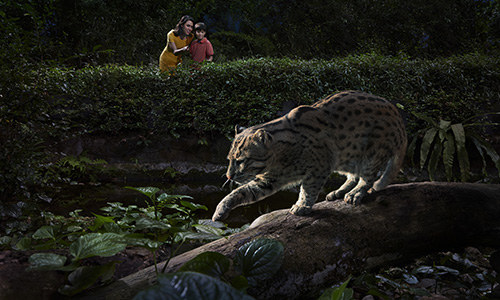 First Bus: 6.00pm

Last Bus: 10.30pm

Price
1 Admission to Night Safari
With 2-way transfer
Adult: S$54
Child: S$38
Overview
The World's first wildlife night park – The Night Safari – is an eight time winner of the Best Visitor Attraction Experience, located at the Northern precinct of Singapore. The 40-hectare safari park can be explored either on foot via three walking trails or by tram and is home to more than 1,000 nocturnal animals from 115 species.
Location: Singapore
Address: 80 Mandai Lake Road
Operating Hours: 7.30pm – 12.00am (Admission Timing: 7:15pm, 8:15pm, 9:15pm)
Duration: Free and Easy; guests can leave when ready
Highlights
Regular transfer between Suntec City and Night Safari (2-way).
Tram ride service – a relaxing and leisurely way to explore the park.
Creatures of the Night Show - An interactive 20-minute presentation introducing nocturnal animals from the elusive owl to nimble binturongs to intuitive civets.
3 interlinked walking trails - Leopard, Fishing Cat and Forest Giants for up-close and personal encounters with the animals.
What to Expect
1 Admission to Night Safari, the world's first nocturnal zoo.